Visiting Guelph, Ontario
February 20 2018, Guelph Volkswagen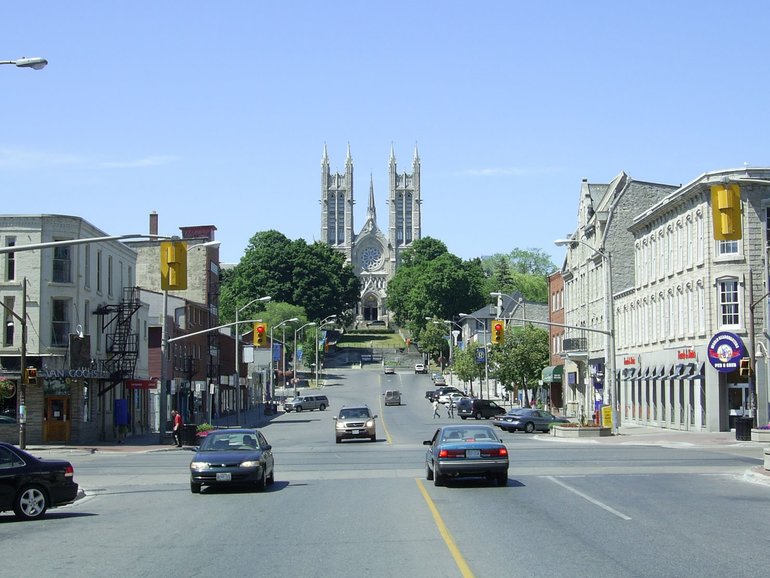 Guelph, Ontario
Guelph was founded on St. George's Day, April 23rd, 1827 with the ceremonial felling of a large maple tree. Guelph is considered to be one of the first planned towns in Canada and was chosen as the headquarters of a British development firm known as the "Canada Company". The location was picked by the Company's Superintendent in Canada, a popular Scottish novelist named John Galt who designed the town to attract settlers to it and to the surrounding countryside.Galt's plan was quite imaginative, based on a series of streets radiating from a focal point at the Speed River, and resembles a European city centre, complete with squares, broad main streets and narrow side streets, resulting in a variety of block sizes and shapes. Galt chose the name "Guelph" for the new town because it was one of the family names of the British royal family, and it had apparently never been used as a place name before. Hence the current use of the term "The Royal City" for Guelph.
Despite John Galt's grandiose plans, Guelph did not grow beyond village size until the Grand Trunk Railroad reached it from Toronto in 1856. After this time, many of Guelph's prominent buildings were erected, a number of which were designed by high profile Toronto-based architects, but most of which were the product of a talented group of local architects, builders and stone carvers who effectively used Guelph's locally quarried, warm-hued limestone which today gives a visual unity to the older parts of the City.
Parks and Trails
Guelph has over 1000 hectares of parks and open space where you can find over 70 km of trails and paths, sports facilities, and heritage features including Allan Mill, Goldie Mill, IODE Fountain, Blacksmith Fountain, Riverside Floral Clock Gardens, John McCrae Gardens, Speed Skating Rink Façade, Guelph Farmers' Market, and the Boathouse.
Arts and Culture
The community of Guelph is proud of its reputation as a vibrant cultural hub.
Guelph is home to award-winning festivals, signature cultural events and magnificent public spaces and venues. The contributions of its flourishing arts and heritage organizations and talented artists, writers and performers contribute immeasurably to our community's well being.
Sleeman Centre
The Sleeman Centre is the premiere location for sports and entertainment in Guelph.
This modern, well equipped facility features a seating capacity of 4,500 for an ice event and 5,000 for a concert or seminar, and is an ideal place to host concerts, sporting and family events, trade shows and conferences.
Since opening its doors in September, 2000, the Sleeman Centre has hosted a variety of events including the Dreams on Ice skating show, concerts by The Tragically Hip, Hedley, Great Big Sea and Wayne Newton, and the annual Shrine Circus to name a few.